Homecoming Schedule: Friday- Pep Rally: 12:35  Volleyball Game:   Neches vs LC at 4:30 (possibly a few minutes earlier) Pep Squad Performance on the Football Field: 7:00 Football Game: Oakwood vs LC 7:30 Kick-off Homecoming Ceremony: Halftime  Band Performance: Following the Homecoming Ceremony LC Exes' Association Business Meeting:  Saturday at 1:00 in the School Cafeteria *Please do not forget that we are still in need of Booster Club Volunteers.  All proceeds from Booster sales go directly to the students of LC.   *The LC History Museum will be open during the football game Friday night.   Please visit!!

Sample School Board Election Ballots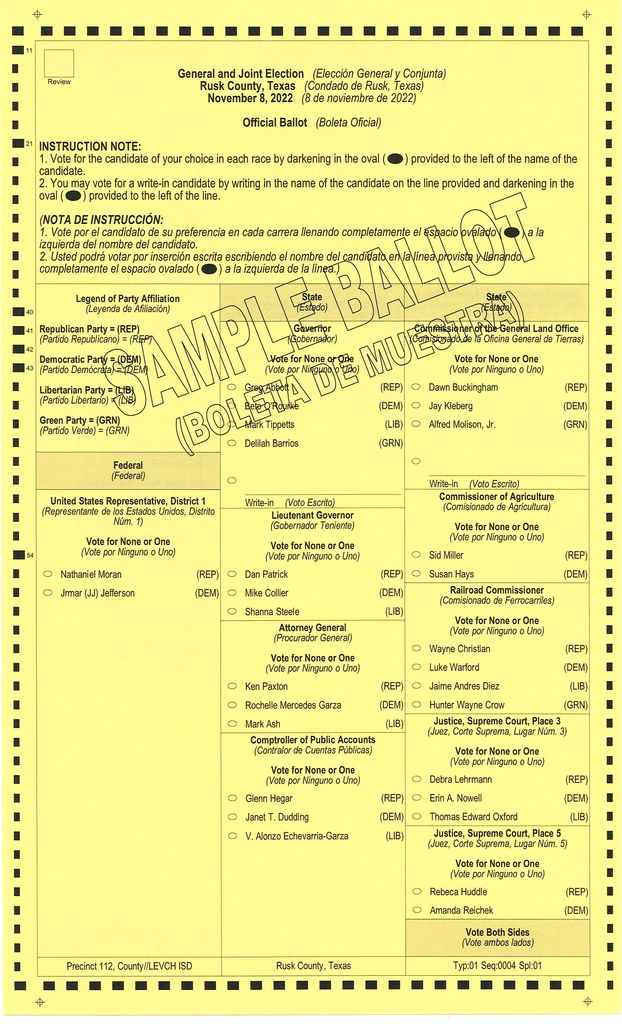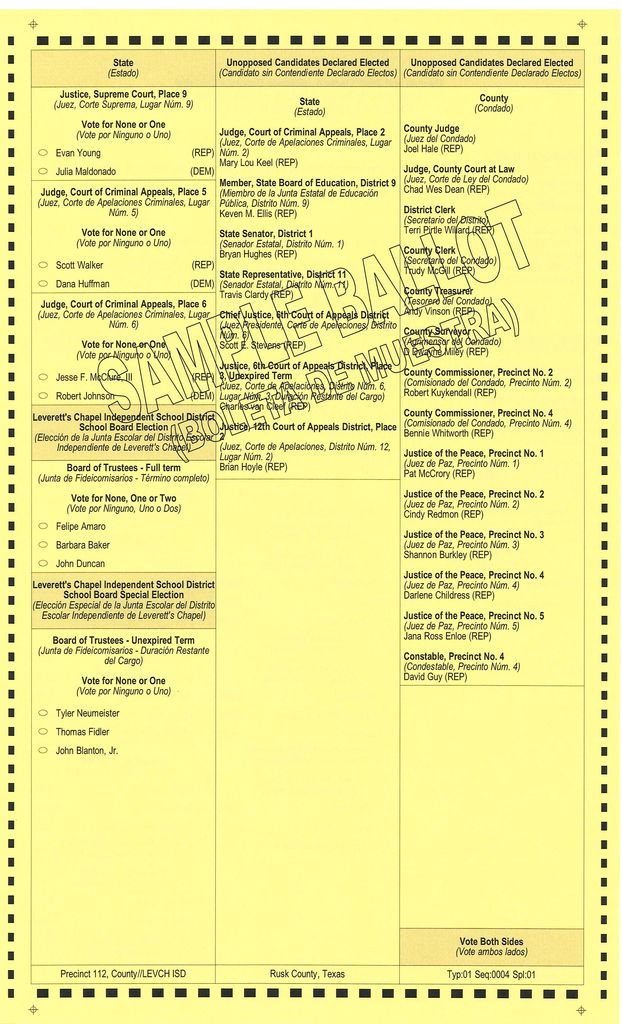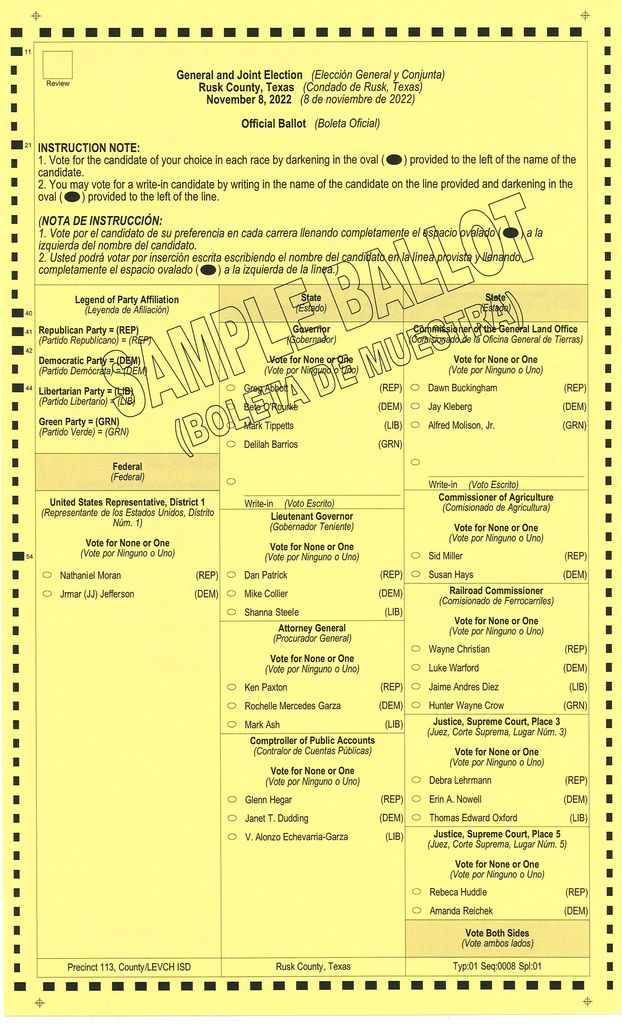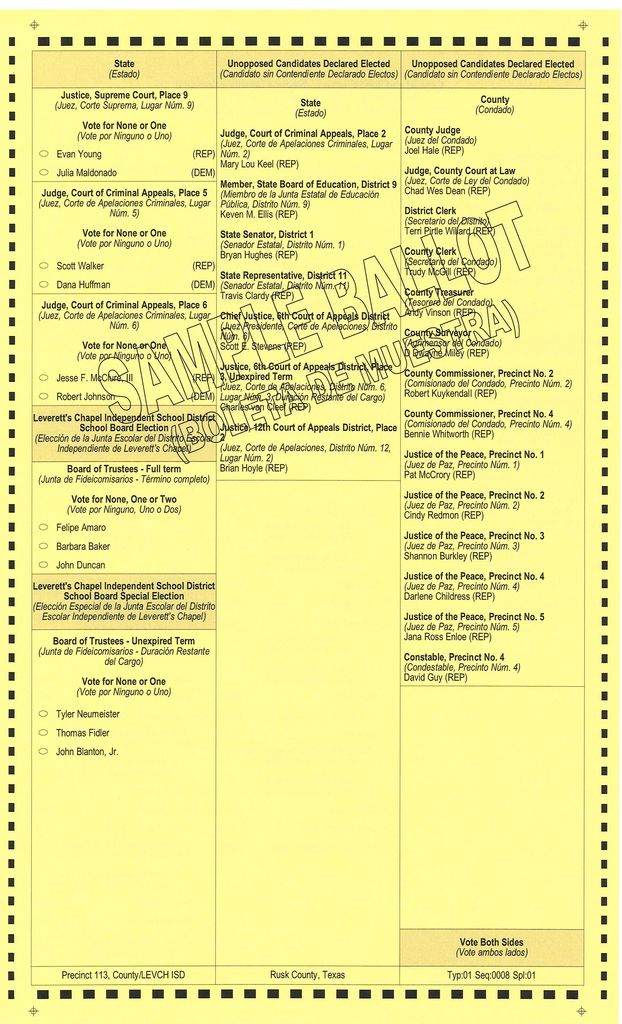 Don't forget about picture day this Friday.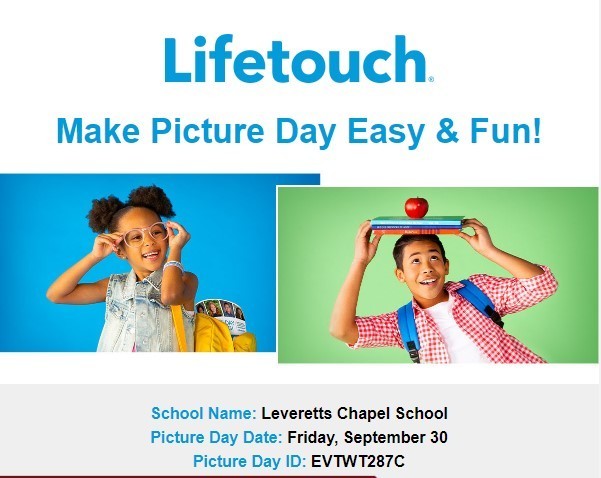 Dear LC Community, I want to remind everyone that tomorrow, Friday, September 23, 2022, is a staff-only work day. There will be no school for students. The school will resume normal hours on Monday. Please enjoy your weekend!!!

Homecoming Spirit Week Dress Up Days! Homecoming week is September 26-30!

Friday, September 30 is picture day. Seniors this is the day your cap and gown picture will be taken. If you would like to order online follow this link,
https://my.lifetouch.com/mylifetouch
The picture day ID # is EVTWT287C.

BOOSTER CLUB NEEDS YOUR HELP!!!! The Booster Club is still seeking volunteers to help in the concession stands for Home Volleyball Games and Football Games. If you or somebody you know is interested in helping, please contact me via email (
meverett@leverettschapelisd.net
) or call the school (903 834-6675). We really could use your help :)

Dear LC Community, This is a friendly reminder that there will be no school on Friday, September 23, 2022. This is a designated staff work day. If you have any questions, please do not hesitate to contact the school.

There have been some changes to this week's football schedules. The JH game against Tyler Classical is moving from 5:00 to 5:30. The varsity will host Tyler King's Academy and will be played at 7:30 p.m. The price for admission will be $6 for adults and $4 for students. This will allow you to watch both games if you would like. Pep Rally: We will have a combined pep rally for the JH/HS on Thursday at 12:35 p.m. JH/HS Band Students will need to report to the band hall Thursday night at 6:45 p.m.

I know some of you take great pictures of our students/staff. If you snap a picture of someone in our district, student/staff, doing something special, at a sporting event, or just around town, please share them with us. Lifetouch has designed a Community Images portal, so you can upload your picture to be viewed by our yearbook staff for possible use in the yearbook. We may not be able to use them all, but we will use what we can. Use the link below.
https://community.lifetouch.com/invite?code=undefined
The invite code is LCLIONS-23 We are super excited to see the photo you share. Thank you for your help in making this year's book the best.

Friday's Football Game Note: Please bring lawn chairs to the game. Their seating is very limited. We hope to see you there!!!

GAME CHANGE: LCHS Football Game Vs. Fruitvale has been cancelled. The game has been replaced: LC Vs. Christian Heritage - Away @ 7:30 p.m. Address: 2715 FM 1844 Longview, TX 75605

LC Booster Club is looking volunteers to work at the concession stand for tomorrows game. Please contact Carmen Chavez at the High School Office 903 834 3181.

Just a reminder that the school will be closed in observance of Labor Day- Monday, September 5, 2022. Please enjoy the long weekend and stay safe!!!

CHAIN CREW NEEDED!!! We are in need of 3 adult chain crew members for tomorrow's game. We will pay $25 a game plus a free meal from the concession. If you are interested, please contact Coach Everett or Coach Irwin at the school (903) 834-6675. Go Lions!

Just a reminder that the Varsity Football Game has been moved to Thursday night against the Tyler HEAT. Kick-off is scheduled for 7:30 p.m. Also, the Pep Rally for the game will begin at approximately 12:30 p.m. on Thursday in the Gym! ! Go Lions!

LC Family, Next week's Varsity Football game Tyler HEAT @ LC, has been changed. New Date: Tyler HEAT @ LC Thursday, September 1, 2022 @ 7:30 p.m. Band Students are required to report to the Band Hall at 6:45 p.m.

Do not forget that the Lions will travel to Union Hill tonight to take on the Bulldogs tonight at 7:00 p.m. Please come out and support our boys!!!

Dear LC Community, Due to the football game being played Thursday night (8-25) and the Volleyball team playing in a tournament, LCISD will not have a Pep Rally this week.

Dear LC Parents! I want to take a moment to thank you all for trusting Leverett's Chapel ISD to once again be charged with the education of your child. That charge is a great privilege and honor for us; it is a responsibility that we do not take lightly. Once again, thank you for making the start of the 2022-2023 school year the best yet! -- Thank you, Matthew L. Everett Superintendent of Schools Leverett's Chapel ISD 903-808-0182 (Cell)